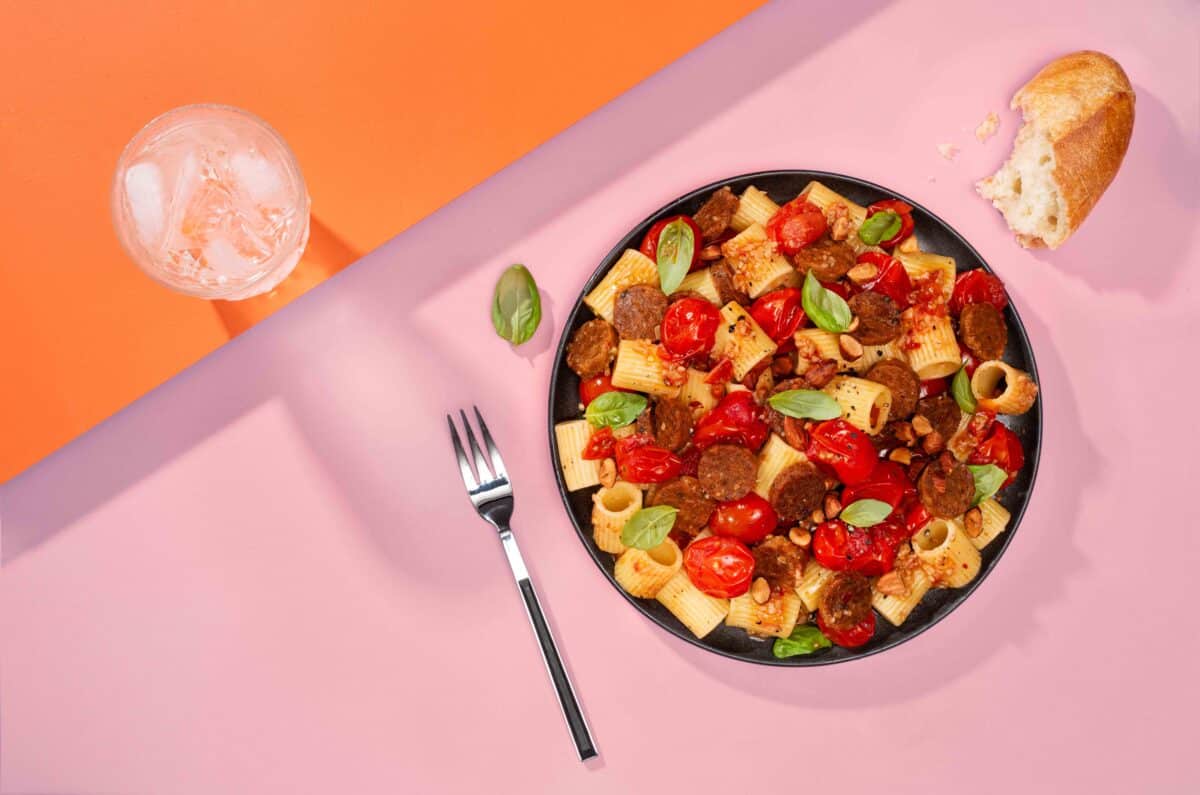 Ingredients
8 ½ oz (240 g) dry rigatoni pasta

¼ cup (60 ml) olive oil

2 GUSTA Italiana seitan sausages, sliced

3 cloves garlic, finely chopped

2 pints of cherry tomatoes (550 ml each)

½ tsp (2 ml) hot pepper flakes

¾ tsp (4 ml) salt
Prep
Cook pasta according to manufacturer's instructions. Save ½ cup (125 ml) of the pasta cooking water, then drain the pasta and set aside.

Brown the sausage slices. 

Separately, cook and stir the garlic for 1 minute, then add the cherry tomatoes, hot pepper flakes, and salt. Cook for 5 minutes on low heat. Then cook for 5 minutes over medium-high heat.

Add the cooked pasta and sausage to the skillet and sprinkle with ¼ cup (60 ml) of the pasta cooking water. Stir well and simmer 1 minute. If the sauce seems too dry, add a little more pasta water.
Stats
350%
Shows the rise of veganism in the UK from 2009 to 2016.
More fun facts!