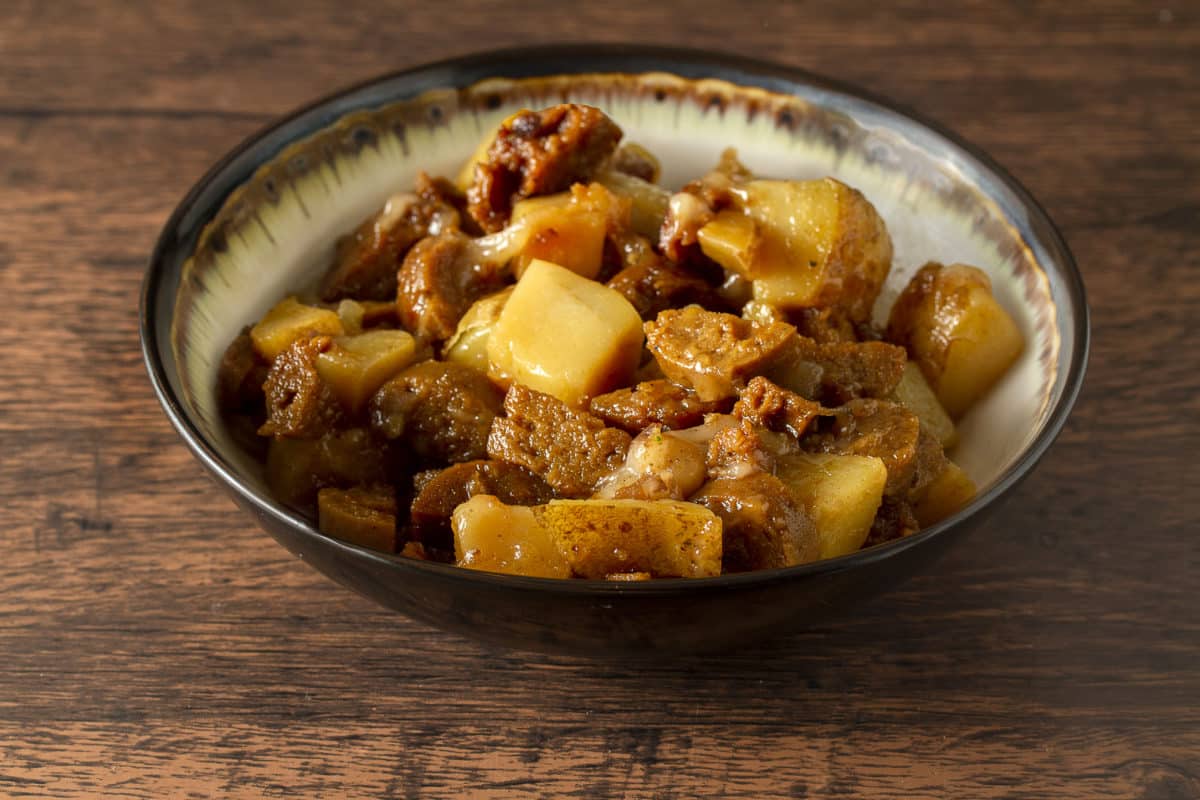 Ingredients
2 GUSTA Apple Maple sausages
1/4 of GUSTA Mozzarella Style cheese
2 medium-sized potatoes
1/2 onion
2 tablespoons maple syrup
1 teaspoon smoked paprika
1 tablespoon soy sauce
1/4 cup vegetable oil
Pepper to taste
Prep
Cube the potatoes and blanch them in boiling water for 5 minutes.
Cut the sausages in half circles, dice the onion and combine everything in a pan, cooking for 5 minutes.
Add the maple syrup, soy sauce and smoked paprika, stir constantly for 3 minutes.
Add grated cheese, mix and serve.
Stats
10%
Is the percentage of Canadians who call themselves vegan or vegetarian.
More fun facts!