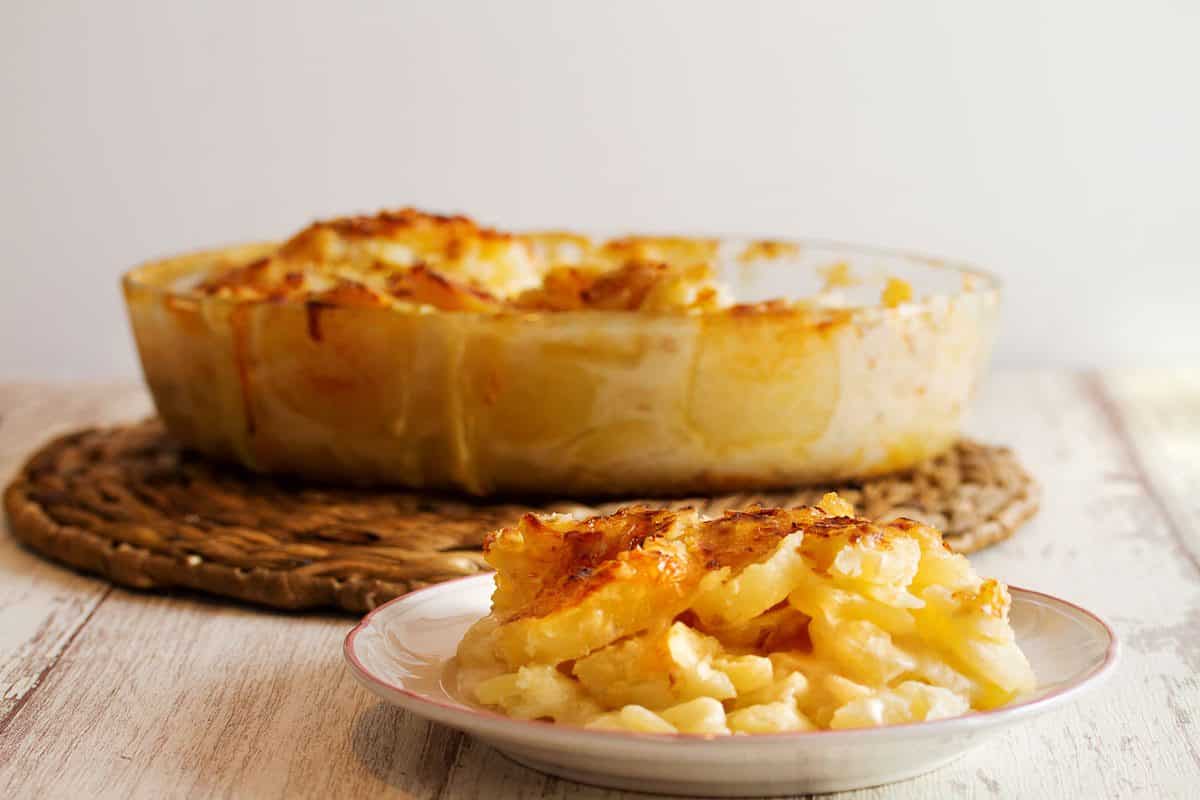 Ingredients
3 cups of vegetable-based milk of your choice
1 cup of vegetable-based cream of your choice (35% if possible)
1 onion
3 cloves of garlic
2 kg of white potatoes sliced ​​with a mandolin about 3 mm thick
1/2 teaspoon of salt
2 cups of GUSTA Mozzarella Style cheese and GUSTA Original cheese, grated
Prep
Preheat the oven to 400 ° F and place the rack at the bottom of the oven.
In a saucepan, bring cream, milk, onion and garlic to a boil.
Simmer for 5 minutes, then remove the onion and garlic.
Season with salt and add the potatoes in slices.
Bring to a boil and simmer over very low heat for 15 minutes, stirring gently.
Add half of the cheese and pepper.
Stir until cheese is melted.
Spread all in a baking dish and put the rest of the cheese on top.
Bake for about 40 minutes, allowing the potatoes to turn golden brown.
Let stand for 10 minutes then serve and pepper generously.
Stats
20
Is the amount of kilos of grains saved each day with a vegan diet.
More fun facts!