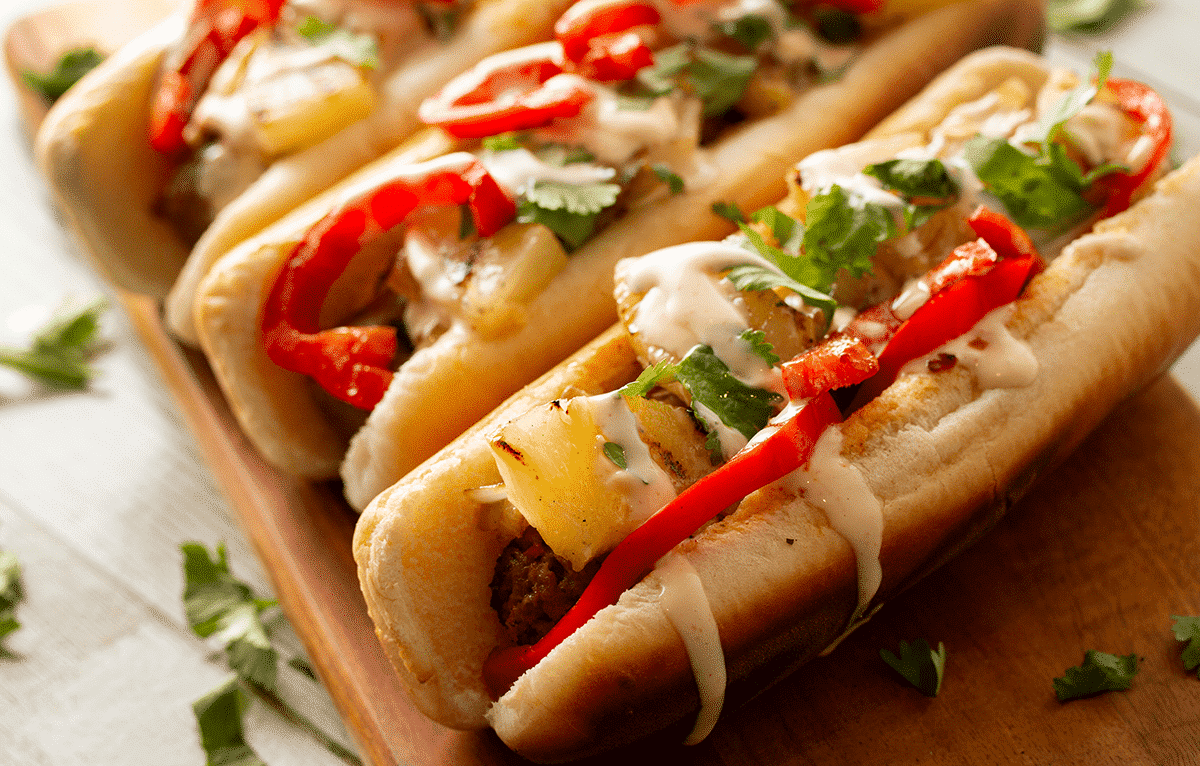 Ingredients
Hot dog:
Olive oil
4 pineapple slices in can
4 GUSTA Smoked Onions sausages
4 hot dog buns
½ red pepper
Chopped cilantro
Spicy mayo ingredients:
1/4 cup vegan mayo
3 tbsp soy sauce
1/2 tbsp lime juice
Sriracha sauce at your convenience (1/2 Tbsp recommended)
Prep
Mix all the ingredients for the spicy mayo. Set aside.
Brush sausages, pineapple and red pepper slices with olive oil.
Grill pineapple and red pepper slices on the BBQ at medium heat about 1-2 minutes per side. Set aside.
Grill sausages about 3-4 minutes per side.
One minute before ending, grill each side of buns 30 seconds.
Stuff them with sausages, pineapple cut in dices, red peppers, spicy mayo and chopped cilantro.
Stats
+300%
Is the amount of the rising American vegan population in the last 3 years.
More fun facts!