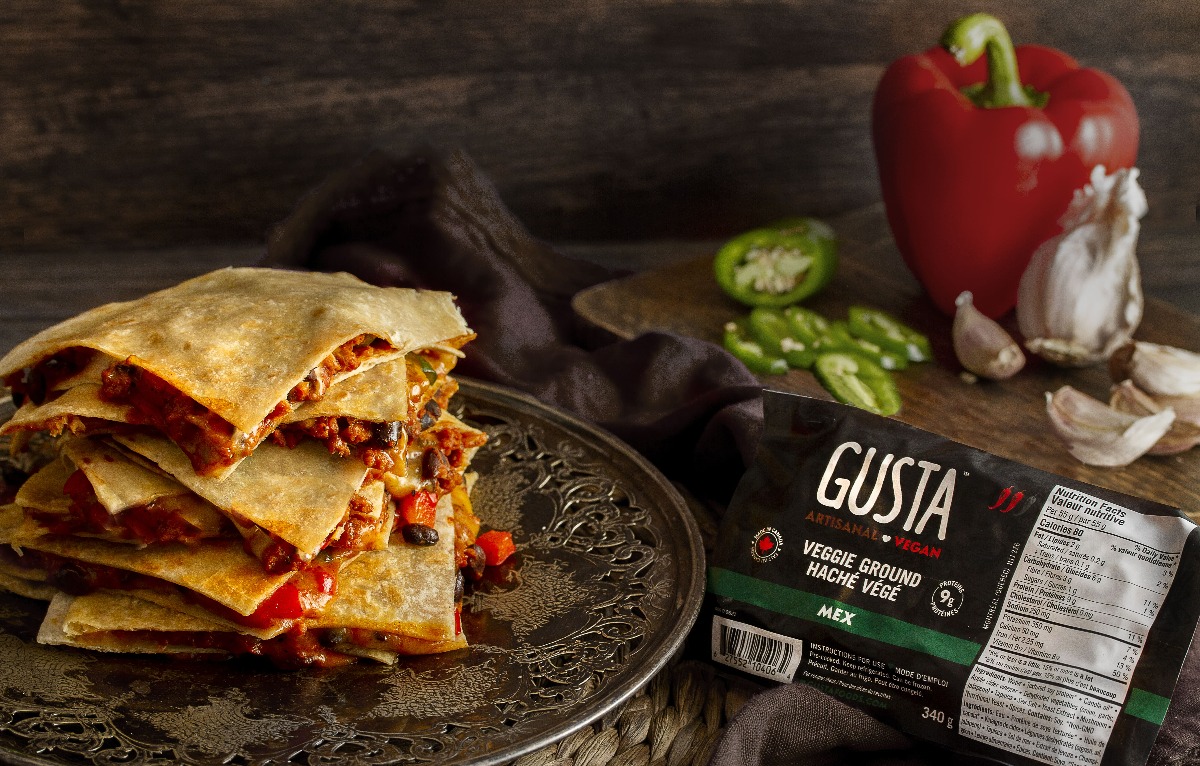 Ingredients
Olive oil

1 small Red Bell Pepper, finely diced

1 small White Onion, finely diced

1 cup Jalapenos, diced 

350g GUSTA Mex Veggie Ground

1 tsp Paprika, 

1 tsp Cumin

1 tsp Garlic Powder

1 tsp Oregano

1 tsp Chili powder

½ tsp Onion Powder

¼ tsp Black Pepper

1 tbsp Tomato Puree

½ can Black Beans, rinsed

½ cup (125ml) Water

½ tsp Cornstarch

1 ½ cups (150g) GUSTA Mozzarella Style cheese, shredded
1 ½ cups (150g) GUSTA Cheddar Style cheese, shredded
Prep
Add olive oil to a pan over medium heat and add your onion, red pepper and jalapenos. Fry until softened, then scrape to the outside of the pan. Add in the Ground Gusta Mex and break up with a wooden spoon. Once browned, mix in spices and tomato paste.

In a bowl combine cornstarch and water to make a slurry and mix till well combined.

Deglaze the pan with the slurry mixture. Add black beans, simmer and reduce for 5mins, stirring occasionally. 

Once fully reduced, take off heat and pour into a bowl. 

In a pan over a medium-low heat, add olive oil and put your first tortilla.

Sprinkle

 

over ½ cup of cheese, then 1/2 cup ground mixture. Fold over and fry until golden-brown, then flip over to the other side. Repeat until the entire ground mixture is finished.
Stats
58%
Is the percentage of people in Canada who want to reduce their meat consumption in order to be healthier.
More fun facts!