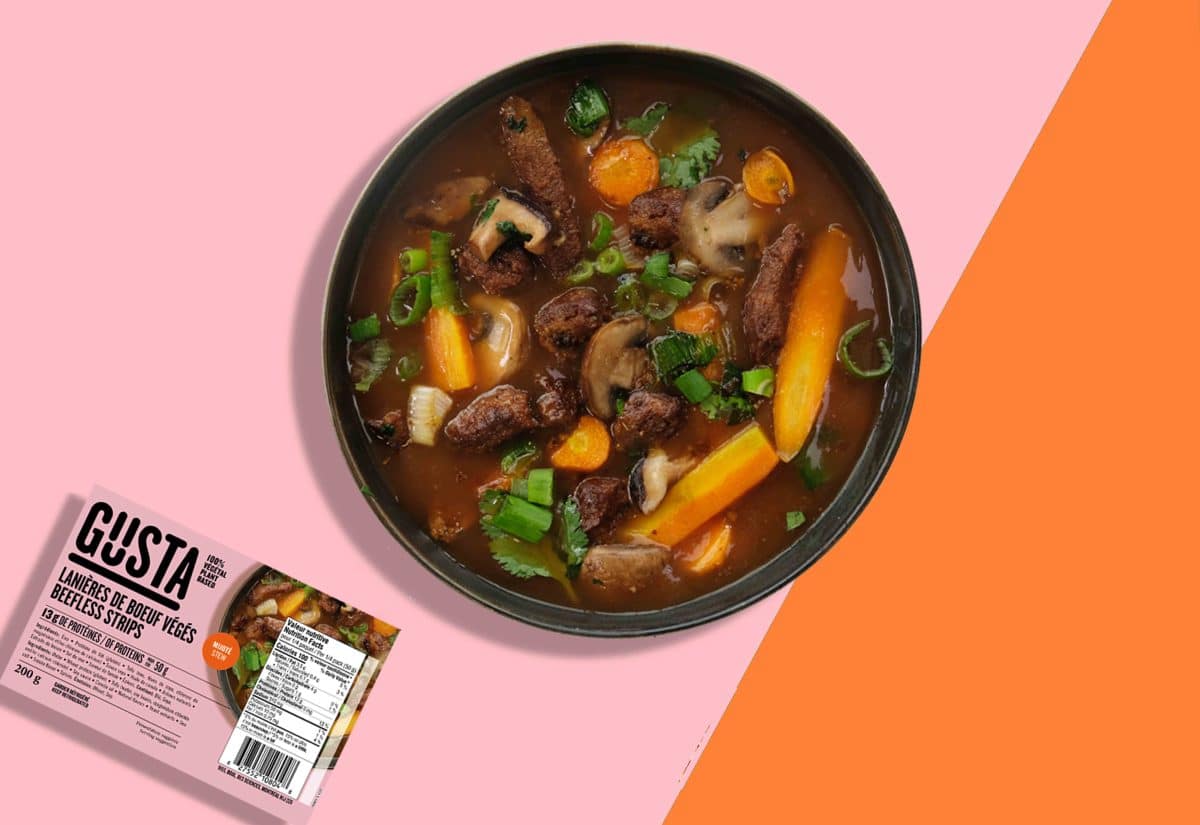 Ingredients
1 pack of GUSTA beefless strips
2 medium carrots, sliced
1 large onion, sliced
250g button mushrooms, sliced
1 bouquet garni
1 ½ cup dry red wine
1 tsp tomato paste
2 cloves garlic, crushed
240ml (1 cup) vegetable broth
Salt and ground pepper, to taste
1 tbsp flour
1 tbsp of olive oil
Prep
Heat olive oil in a skillet, add mushrooms and cook until tender. Set aside.
Use the pan to cook the GUSTA Beef Strips for a few minutes.
In a large ovenproof pan, heat olive oil over medium heat. Add onions, sliced carrots and crushed garlic. Sauté until vegetables are tender.
Sprinkle with flour and stir.
Add red wine, stir and add cooked mushrooms and beef strips.
Add vegetable stock, tomato paste, salt and pepper and bouquet garni.
Cover and cook for about 25 minutes.
Taste.
Stats
+300%
Is the amount of the rising American vegan population in the last 3 years.
More fun facts!