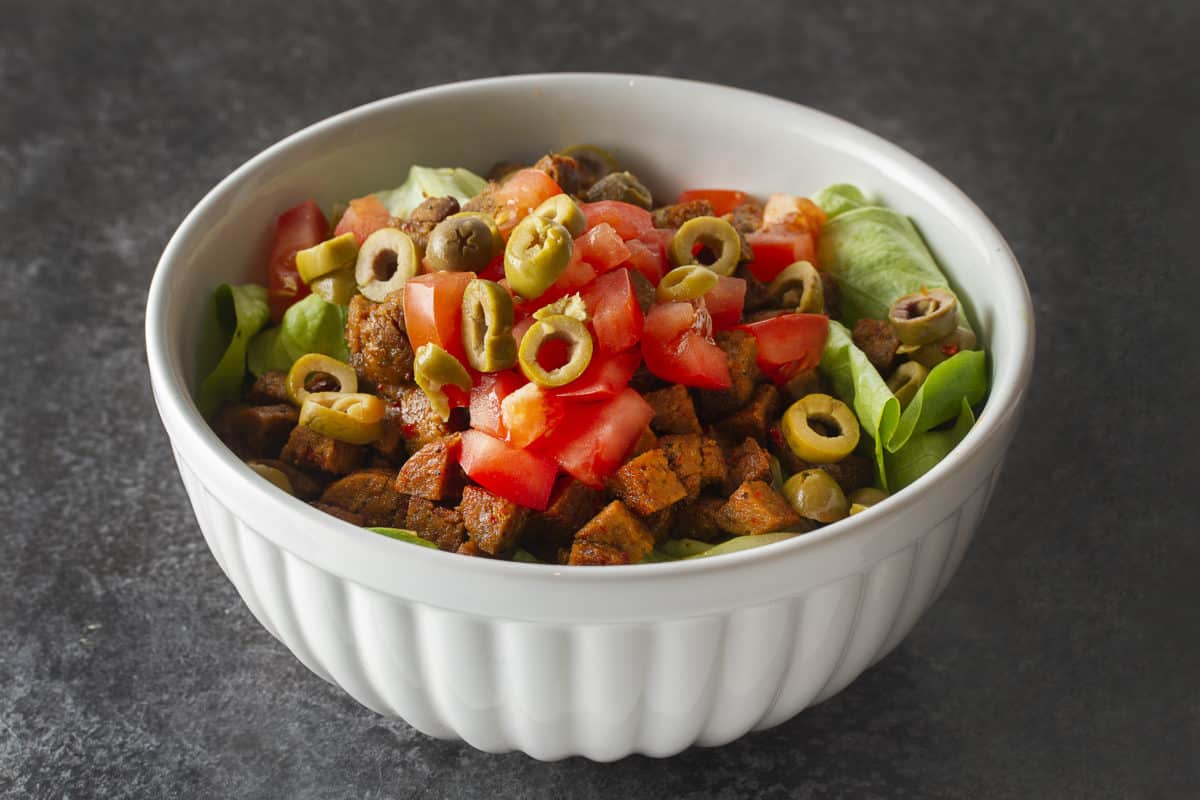 Ingredients
2 GUSTA Italiana Sausages
1/4 of GUSTA Mozzarella Style cheese
20 green olives, pitted
6 iceberg lettuce leaves
1 medium-sized tomato
For the vinaigrette
1/2 cup olive oil
1/4 cup balsamic vinegar
1 teaspoon powdered garlic
Salt to taste
Prep
Cut the sausages into small cubes and sauté them in a pan with a bit of vegetable oil.
Cut the olives in two, the cheese and tomato into small cubes, and tear the lettuce into small pieces.
Combine all ingredients in a salad bowl.
Prepare the vinaigrette in a small Mason jar.
Pour the vinaigrette over the salad, mix and serve.
Stats
58%
Is the percentage of people in Canada who want to reduce their meat consumption in order to be healthier.
More fun facts!