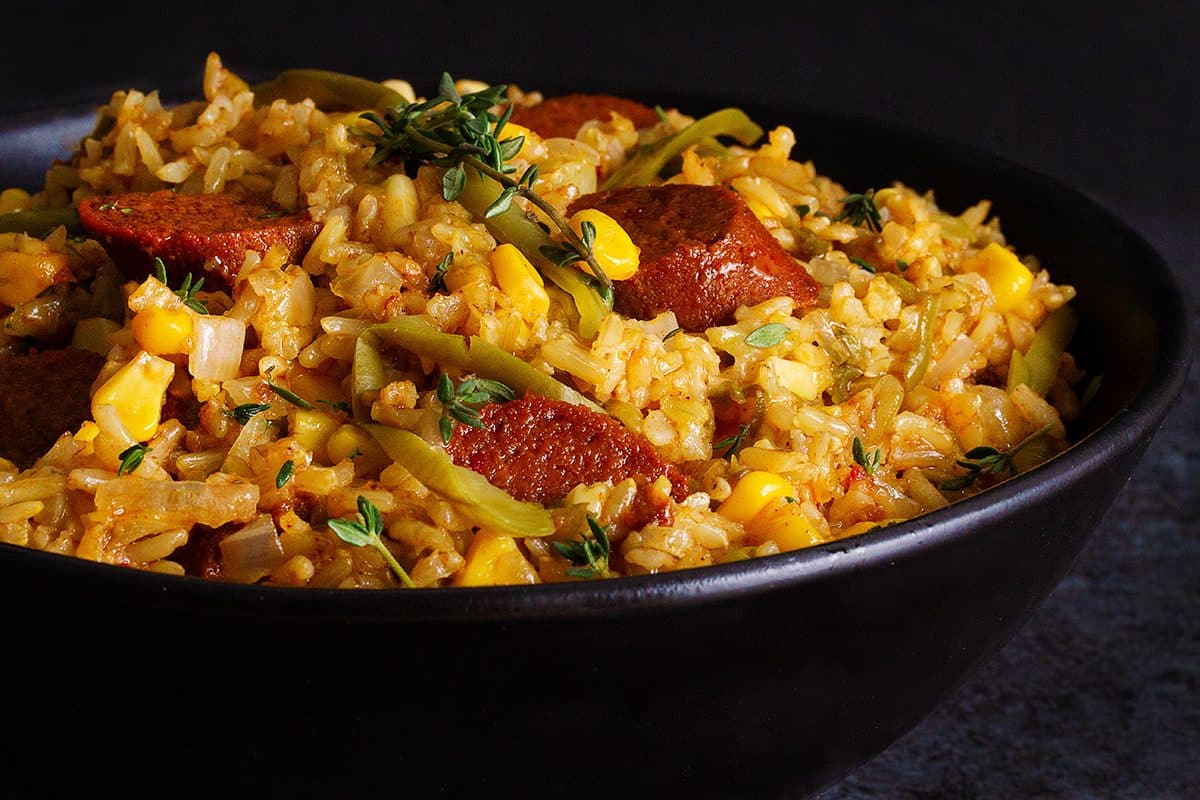 Ingredients
1 cup of brown rice
2 cups of water + 1 cube of vegetable broth
1/2 cup of canned green beans (already cooked)
1/2 large onion, chopped
1/2 cup of frozen or canned corn
2 GUSTA Smoked Paprika sausages, sliced
2 tablespoons of maple syrup
Spices (thyme, caraway, ground chili)
One tablespoon of soy sauce
Prep
In a pot with a lid or rice cooker, cook your rice as directed with water and vegetable broth.
In a frying pan, grill sausages and onions over medium heat.
Add beans, corn and spices (thyme, cumin, crushed chili), a little soy sauce and maple syrup.
Add cooked rice separately, serve.
Stats
8
The water consumption required for 1 kg of beef is 8 times higher than for 1 kg of wheat.
More fun facts!