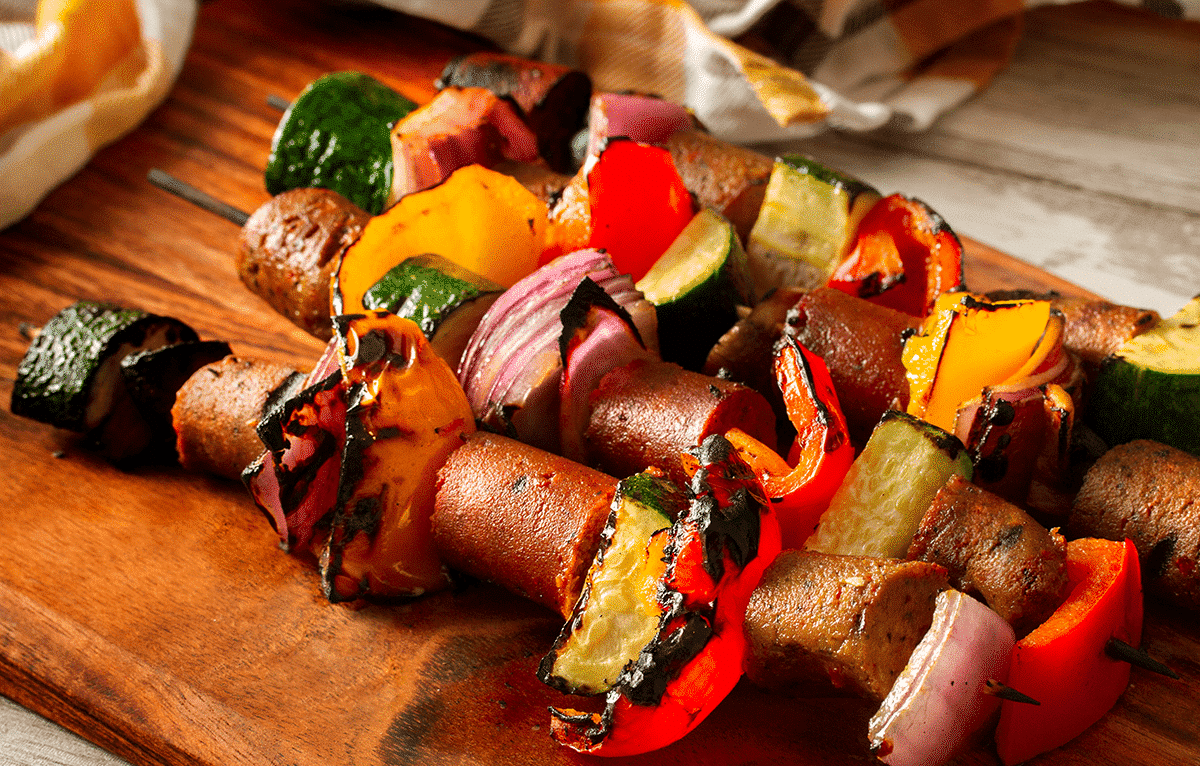 Ingredients
3 tbsp olive oil
1 tsp sauce soya
1 chopped garlic clove
1 tsp herbes de Provence
1 zucchini, sliced into 3 cm chunks
1 red pepper, sliced into 3 cm chunks
1 yellow pepper, sliced into 3 cm chunks
1 red onion, sliced in big chunks
1 Italiana GUSTA sausage
1 Smoked Onions GUSTA sausage
1 Smoked Paprika GUSTA sausage
Prep
Mix olive oil, herbes de Provence, soy sauce and garlic in a bowl
On a big skewer, alternate pieces of sausage, peppers, zucchini and onion.
Brush it with the olive oil and soy sauce mix.
Cook it on a grill, 4 minutes per side.
Serve.
Stats
350%
Shows the rise of veganism in the UK from 2009 to 2016.
More fun facts!